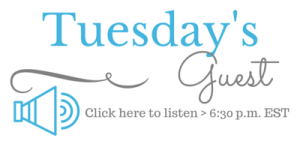 Tuesday, April 18, 2017 at 6:30 pm EST – Dr. Aikyna D. Finch – Educator and Author
Dr. Aikyna D. Finch is an Educator and Author. She received a Doctorate of Management, MBA in Technology Management and Executive MBA from Colorado Technical University. She has a Masters of Management in Marketing Management from Strayer University and BS in Aeronautical Technology in Industrial Electronics from Tennessee State University. Her teaching includes business, leadership, marketing, social media and information systems at the graduate and undergraduate levels. Dr. Finch has several publications in business and education. She has published and presented on topics related to youth and adult education, social media, and job search.
Dr. Finch is the Co-Author of six books and launched her solo project, "Motivation Ignited" in November of 2016. She is a Contributor for the Huffington Post and BlogHer Social Influencer. Check out the Blog page to find out more information about events and interests of Dr. Finch.
Dr. Finch is also a Certified Coach, Podcaster, Speaker and Social Media Consultant. She is a Forbes Coaches Council Member. She coaches in the areas of Empowerment, Life and Social Media. She is the co-host of the Motivate Social Podcast. She is a speaker on the topics of Motivation, Education and Social Media. She is an avid Live Streamer on these topics. She is also the Founder of the Scope Mastermind group on Facebook. She also coaches and trains on social media for individuals and groups. She is a member of the TEDxNashville Marketing Team. She can be found at DrADFinch on all Social Media Platforms.
We welcome your feedback and suggestions. Use the Contact page to tell us what we're doing right or what we can improve on.