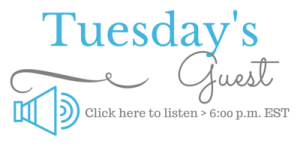 Tuesday, April 18, 2017 – 6:00 p.m. EST – LaCricia A`ngelle, National Bestselling Author
LaCricia A`ngelle is the National Bestselling author of Girl, Naw! Positive Deception, and It Ain't Over, Inspirational novels published by His Pen Publishing. In her fourth novel Journey to Love, also published by His Pen Publishing LaCricia A'ngelle delves into the Romance arena with a message of love and hope. Her fifth novel entitled  Sophomore Mom is scheduled for release in the Spring of 2017. A Chicago native, currently residing in Atlanta, this wife, mother, and top selling author is on the rise to the top!
With a writing career that began when she was just a child, LaCricia A`ngelle quickly realized that God had blessed her with an unrelenting love for the written word. She has taken her childhood talents of writing songs, short stories and even a non-fiction book as a teen, and evolved into a powerhouse novelist who has matured in her craft thanks to God's continued grace and HIS pen, which helps her put the words together.
When asked about her genre of choice, LaCricia A`ngelle responds: "As an Inspirational/Romance Author, my goal in every piece of written work I produce is to entertain, uplift and encourage my readers. My characters face real situations, and I write so that anyone who reads my work can get something out of it."
Whether young or old, when you read a LaCricia A`ngelle original, prepare to laugh, cry, pray, and stop to say "hmmm."
www.lacriciaangelle.com