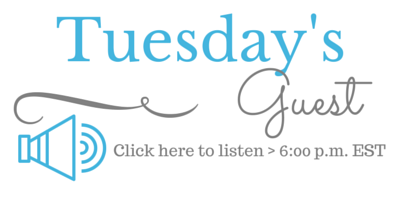 Artist Spotlight: Half Mile Home
That time when you suddenly realized that God in Heaven is thinking of you… That's what Half Mile Home – the powerhouse contemporary gospel vocal trio with an urban twist – is speaking of on its heart-warming new single "Thinking of Me." As the 2nd single from their fourth album Don't Judge Me, "Thinking of Me" delivers Holy Power in triplicate via the anointed lead and harmony voices of Terence "Buttons" Burton, Darryl "Deaken" Brownlee and Todd Burton.
Composed by brothers Terence and Todd with frequent co-writer David "Ready Writa" Felder, "Thinking of Me" is a spine-tingling reminder of God's grace in our daily lives sung from hearts of eternal gratitude and spirits of sanctified soul. The song opens intimately with piano only accompaniment then blossoms into celestial glory with production elements of synthesizers and rhythm. It is destined to be a blessing to all who hear it. "Thinking of Me" is the highly anticipated follow-up to Half Mile Home's "More Than Enuff," the first single from Don't Judge Me which peaked at #11 on Billboard Gospel Singles chart.
Akron, Ohio's Half Mile Home is especially proud of its latest 11-song offering, Don't Judge Me (released via Church Boy Muzik, Inc. & Black Smoke Music World Wide, a.k.a. Kerry Douglas). Filled with six new songs, three remixes of the already popular gems "Anything" (featuring April Nevels), "Paid" (featuring Lejeune Thompson) and "So Good," plus two numbers taken from galvanizing live performances, Don't Judge Me reveals 360 degrees of the trio's anointed talent for illuminating the awesome message of God. Half Mile Home's previous third CD, Church Muzik & Inspiration, reached #13 on Billboard's Gospel Sales chart in 2013 on the wings of the Top 10 inspirational single "Change My Life." Their songs are relevant and righteous for today's young generation…and beyond.
Half Mile Home are survivors following decades of ups and downs: from being R&B singers 1-900 (signed to SOLAR Records in the `90s, produced by Devante' Swing of Jodeci) then as After the Rain (sharing stages with Anita Baker and Gerald Levert) to committing to Gospel as Half Mile Home with the 2004 Malaco Records release, The Movement. Upstanding gentlemen with entrepreneurial businesses that serve their communities beyond the music, they are faithful that God will uplift you and turn your life around…if you only believe. (May 2016)