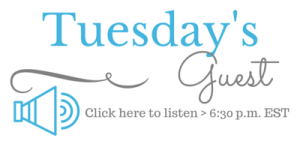 Tuesday, May 16th at 6:30 pm EST – Shenea January, Author
Shenea January is the Author of "The Journey with God". Through her own personal Journey with God she shares, Seasons you will experience and lessons she has learned.
She is an entrepreneur,  a Spiritual Mid wife, that helps others to transition into position to give birth to their God given purpose in life, as God is calling them forth in this hour.  She walks in the understanding that she has seen and received the Grace of God to be able to share with others the kingdom her story is not her own but so that the love of God may be fully known.
"I have walked in my ways most of my life, however the rest of my life is to serve Him who has called me and it is my honor to journey with each of you. As we walk through this life let's enjoy the gift of life together and share in the truth of God's Love that all may know him as the Loving  God He is and not the religious god that some portray Him to be".  He is the great I AM!
Shenea January "We are on a Journey of a life time!