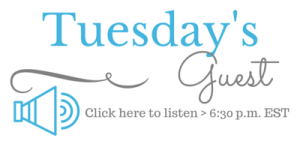 Tuesday, August 15th at 6:30 pm EST – Tina Frizzell-Jenkins, CPC, PCC Executive & Business Coach
Tina Frizzell-Jenkins is a certified coach Empowering Results with emphasis on executive, leadership, and business coaching. Her philosophy encourages the position of resisting the ordinary to do the extraordinary.
Tina manages the NASA, (GSFC) coaching bench that is staffed with internal and external coaches. Tina has worked with clients ranging from CEO's to executives to everyday individuals wanting to personally develop.  She and her clients have tackled issues such as interpersonal effectiveness, tactical & effective leadership, effectively communicating, organizational change, work-life balance, strategic career moves, launching entrepreneur endeavors and getting results with teams. Tina has created and taught ICF approved training classes that earn coaches Continuing Educations Units.
As an engineer, Tina has been the program manager for large and small facilities projects nationally and overseas for the private sector and the U.S. government. The engineering journey was instrumental in helping her to get a good grasp on problem solving, providing stellar customer service and managing customer's expectations.
Tune in to hear about the upcoming E3 Home Based Business & Entrepreneur Expo – Visit http://E3HBBExpo.com