Hi my name is Nicole M. Brown, MSN, RN and I am the founder of the Nursing Success College. So, let me tell you more about me.  I am a nurse educator with over 20 years of nursing experience. In addition, I am a current doctoral candidate and an Army veteran. Essentially, I've garnered a lifetime of experience as a nurse and educator. My nursing career and experiences have included small and large hospitals and being on the staff of several colleges and universities as a nurse educator.
So, if you are that future, student or professional nurse who would like to improve your life by finding or finishing nursing school, create autonomy in your job, or simply wanting to have more time, freedom and money as a nurse, then the Nursing Success College is for you!
We educate the world through the Art & Science of Nursing. We believe at the Nursing Success College thatnursing is a life-style.
My biggest job is as a proud mother of three. I'm dedicated to providing positive images of the nursing profession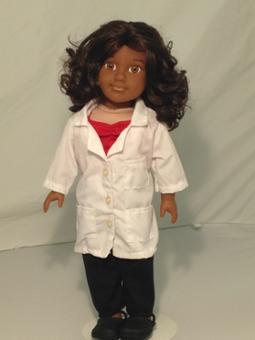 for children and the world, including writing children's books, developing animated DVD's and a doll line focused on nursing. This is for those looking for products to provide health education and nursing role models to children. Check out The Nurse Dolls Shop. I think when too many people think nurse, getting sick or being hurt comes to mind.  But, I hope to teach kids at a young age that seeing a nurse is a good thing. It means they're getting well.
I've spent a lifetime as a nurse, but I also consider myself an educator, which is where I get ideas for my work and books.
Please let me know if you would like for me to speak at your school, college or event one of my impactful, yet fun, presentations.
Please email me at info@nursingsuccesscollege.com