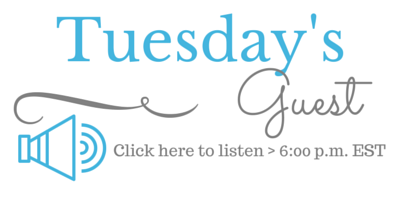 Anika T. Stewart was born on June 9, 1984 to Mr. David D. Smith and Missionary Pauline Smith in Dover, Delaware. She is the mother of four children Aiyana, Azmere, Armod, and Dominic, ranging in ages from 16 – 6 years old.
Anika began her spiritual journey with Christ as young child. Her mother, Pauline Smith, attended church under the leadership of the late Overseer, Rosie L. Johnson, of Holy Tabernacle Church of Love. Overtime, at the age of twenty-three, Anika was born again by receiving salvation and was filled with the Holy Ghost with evidence of speaking in other tongues. She is presently under the leadership of Apostle D. Roach III of City of Refuge Inc. and has been there since 2007. As a result of Anika accepting God's call upon her life, she immediately began to work for the Kingdom of God by serving in various capacities in ministry. She has served as secretary, usher, missionary, and praise and worship team member. She has also served as a licensed Evangelist, Elder, and currently Associate Pastor of The Lord's Church. Most importantly, Anika embarked upon the vision God placed in her heart to serve women of all ages. In the year of 2009, Embracing Your Inner Woman was established.
Anika is dedicated to encouraging women to be inspired through Jesus Christ. She teaches women to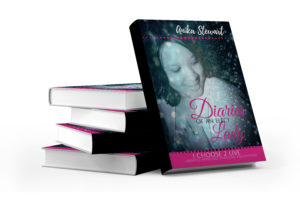 develop a greater relationship with God while standing firm on his promises for their lives. She teaches them to be content with his peace and grace in their minds, always knowing through their growth in God only. They're equipped and empowered to overcome all trials; to be triumphant. In the meantime, E.Y.I.M. offers many services to the community such as: counseling, mentoring, social events and support meetings called L.I.V.E. Anika graduated as Valedictorian in the class of 2008 of B.E.R. Christian Academy. She attended Delaware Technical Community College and was on the Dean's List several times for academic excellence. As of May 18, 2015, Anika accepted her degree as a Drug and Alcohol Counselor. Furthermore, she continues her education at Wilmington University studying to earn her Behavioral Science degree as well as applying for her CADC; certification to be an Alcohol and Drug Counselor of Delaware.
Anika's purpose reflects the Prestigious Award she accepted in 2008 which was the Lady of Excellence in Leadership! She is being an example to women. She lives by her favorite scripture found in 2 Corinthians 4:7-9 (KJV), "But we have this treasure in earthen vessels that the excellency of the power may be of God, and not of us. We are troubled on every side, yet not distressed; we are perplexed, but not in despair; Persecuted, but not forsaken; cast down, but not destroyed.
Visit http://ladyanikastewart.com/
New book release | Lady Anika Stewart
Diaries of an Elect Lady: I CHOOSE 2 LIVE