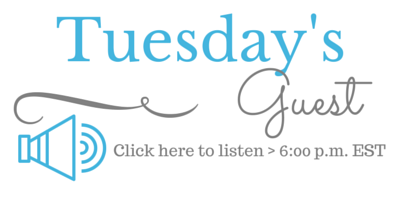 The Heart – Season Two – Starring Mark Vincent, Ericka Leem,  Tremayne Norris and Tommy Ford
JD and Tracy Harrison are happily married as they hit the campaign trail for the seat of the Attorney General of Virginia. JD's sister, Ashley Harrison and campaign manager, James Brooks become involved in a relationship. Ashley's ex-lover David, applies for a position with the Harrison campaign and is rejected by James Brooks. In the meantime, Carolyn Roth, ex-girlfriend of JD, is still angry from JD's rejection. David and Carolyn join forces to destroy, James and JD. Carolyn starts by scheming to undermine Tracy's acceptance into the political arena and David attempts to destroy the relationship between James and Ashley. The Heart will air on MyTV Richmond, Fox Richmond for six weeks on Saturdays at 10:00 p.m., starting March 19, 2016.
Iris Bolling, Award winning Author
---
Award winning author, Iris Bolling, has always had the dream of seeing her characters on a larger platform. After years of dreaming, she decided to put her faith to work. She consulted with a few friends, family members and fans and devised a plan to put her vision to action. She took the bull by the horn by putting her own money to use primarily for the funding of the first season of The Heart Television Show. She also had super fans who contributed their money and time to assist her in realizing her goals.
Now, Bolling is embarking on the launch of season two of The Heart Television Show. She along with Judith Wansley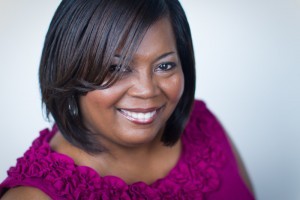 and a few faithful fans and supporters are making season two a reality.
"No longer can we artist, stand back and wait for others to validate our work. It is time we create vehicles to showcase the diverse talents of people we know.  We need to invest in our own dreams and assist others along the way, "remarked Bolling.
Ms. Bolling will be the first to tell you that the process of writing, filming, and budgeting is not easy. However, the rewards easily outweigh the obstacles. Her Company, Siri Austin Entertainment, has been able to train and hire people to perform technical and artistic jobs behind and in front of the cameras. Giving artist of all mediums a voice.
The actors of The Heart Television Show are constant supporters of the project. Actor Tommy Ford, from Martin, portrays Avery Brooks, a prominent Civil Rights attorney, along the lines of Julian Bond. "My character is a loving father and husband, who has a commanding presence! However, my family has been divided for several years. In season 2 of The Heart, my son James turns to me for guidance. I see this as an opportunity to not only give my son the direction needed in his professional life, but his love life as well. Feeling loved and needed by my son is more rewarding than any business success that my character has ever accomplished!"
New actress Erika Lee is still reeling from the love she receives from her character, Ashley Harrison. "Playing the role of Ashley Harrison was literally a dream come true. Anybody who knows me knows my character and I are very similar.  It was such a joy and so easy for me to connect to her character. She is feisty and fierce yet compassionate and loving. I feel like every woman around the world can in some way relate and enjoy her role in The Heart TV series."
Season two revolves around the lives of political game changer, James Brooks (Mark Vincent) and his captivating, sassy love interest Ashley Harrison (Erika Lee). The drama unfolds when secrets, lies, and violence erupts to destroy their lives and love. The show will air on MyTV Richmond, Fox Richmond for six weeks on Saturdays at 10:00 p.m., starting March 19, 2016.
Ericka Symone – a.k.a. Ashley Harrison
---
Before Ericka's love of music, there's Ericka's passion for acting. Ever since the 2002 elementary school production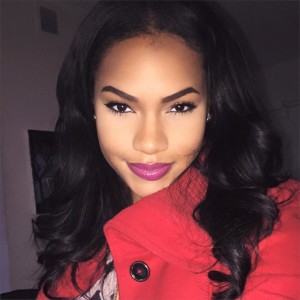 of BUGZ, Ericka was hooked on acting. Having the ability to fully express herself through acting, Ericka was in every theater class all throughout middle and high school. Ericka was blessed to go to a Performing Arts Camp in Chicago during the summer where she had the time of her life doing what she loves most. Ericka's biggest dream was to be an actress but it wasn't until recently when she decided to make that dream a reality. "Sometimes you have to think about what matters most to you, living your life by following your heart or living your life wondering "what if?"." – Ericka Symone
Ericka debuts in the lead role of Ashley Harrison in the second season of the TV series "The Heart". Ericka has hit the ground running and has many more opportunities coming up in the future.
View the trailer! Click here…

The Heart Premiere Screening
Virginia Commonwealth University – Commons Theatre
6:30 PM – 7:30 PM
Premiere Gala – A Black Tie Affair
Virginia Commonwealth University – Commonwealth Ballroom
9:00 PM – 11:00 PM
Premiere Screening & Gala ticket includes: access to both events, mix and mingle with the cast, movie refreshments at the screening, champagne  at the gala, and much more…