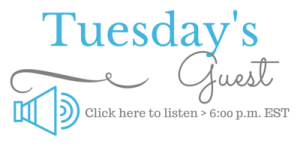 Tuesday, April 11, 2017 – 6:00 p.m. EST – Heavenly Bramble, founder of Heavenly Experience-VA
Heavenly Bramble is the founder and owner of Heavenly Experience-VA and brings over 12 years in excellent customer service skills. Heavenly has a Bachelors degree in Writing, Rhetoric and Technical Communication with a Minor in Creative Writing from James Madison University.
Heavenly obtained her Entrepreneurship Certification from SCORE a Small Business Association in May 2015. She is officially licensed in the Commonwealth of Virginia for Heavenly Experience LLC and is member of the Chamber of Commerce.
Heavenly  is a certified virtual assistant and has multiple business company clients. Heavenly is a hard-worker, self-starter, motivated, charismatic entrepreneur and is passionate about exceeding your expectations. Her goal and vision is to help service small business in helping them with customer service needs.