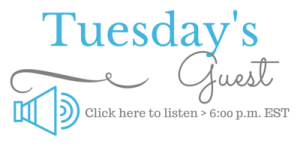 Tuesday, June 13, 2017 – 6:00 p.m. EST – New York Times & USA Today Bestselling Author Kimberla Lawson Roby
New York Times & USA Today Bestselling Author Kimberla Lawson Roby has published 25 novels which include COPYCAT, A SINFUL CALLING, BEST FRIENDS FOREVER, THE ULTIMATE BETRAYAL, A CHRISTMAS PRAYER, THE PRODIGAL SON, A HOUSE DIVIDED, THE PERFECT MARRIAGE, THE REVEREND'S WIFE, SECRET OBSESSION, LOVE, HONOR, and BETRAY, BE CAREFUL WHAT YOU PRAY FOR, A DEEP DARK SECRET, THE BEST OF EVERYTHING, ONE IN A MILLION, SIN NO MORE, LOVE & LIES, CHANGING FACES, THE BEST-KEPT SECRET, TOO MUCH OF A GOOD THING, A TASTE OF REALITY, IT'S A THIN LINE, CASTING THE FIRST STONE, HERE AND NOW, and her debut title, BEHIND CLOSED DOORS, which was originally self-published through her own company, Lenox Press.  She has sold more than 2.8 Million copies of her novels, and they have frequented numerous bestseller lists, including The New York Times, USA Today, The Washington Post, Publishers Weekly, Essence Magazine, Upscale Magazine, AALBC.com, Barnes and Noble, Amazon.com, Wal-Mart, The Dallas Morning News, and The Austin Chronicle to name a few, and both BEHIND CLOSED DOORS and CASTING THE FIRST STONE were #1 Blackboard bestsellers for four consecutive months in both 1997 and 2000.  BEHIND CLOSED DOORS was the #1 Blackboard Best-selling book for paperback fiction in 1997.
Kimberla is the 2013 NAACP Image Award Winner for Outstanding Literary Work – Fiction, the recipient of the 2006, 2007, 2009, 2010, 2011 and 2013 Author of the Year – Female award presented by the African-American Literary Award Show in New York, the recipient of the 2014 AAMBC Award for Female Author of the Year, the recipient of the Blackboard Fiction Book of the Year Award in 2001 for CASTING THE FIRST STONE, the recipient of the 1998 First-Time Author Award from Chicago's Black History Month Book Fair and Conference, and in 2001, Kimberla was inducted into the Rock Valley College Alumni Hall of Fame (Rockford, IL).
Kimberla's novels deal with very real issues, including corruption within the church, drug and gambling addiction, infidelity, single motherhood, breast cancer, infertility, sibling rivalry, domestic violence, sexual abuse, mental illness, care-giving of a parent, racial and gender discrimination in the workplace, sexual harassment, and overweight issues to name a few.
Kimberla resides in Illinois with her husband, Will.  Her 26th title, SIN OF A WOMAN, will be released Tuesday, June 20, 2017. Visit http://kimroby.com
Richmond, VA made her tour stop! MONTGOMERY, AL; RICHMOND, VA; ROCKFORD, IL; PEORIA, IL; HOUSTON, TX; CLEVELAND, OH; & DAYTON, OH, I look forward to seeing you this month for the release of SIN OF A WOMAN! Dates, times and locations are listed below!
MONTGOMERY, AL
Tuesday, June 20, 2017
7:00 PM
***Release Day for SIN OF A WOMAN
Signing
Books-A-Million
7074 Eastchase Parkway
Montgomery, AL 36117
RICHMOND, VA
Wednesday, June 21, 2017
7:00 PM
Signing
Barnes & Noble
Chesterfield Towne Center
11500 Midlothian Turnpike
Richmond, VA 23235
ROCKFORD, IL
Thursday, June 22, 2017
7:00 PM
Signing
Barnes & Noble
Cherryvale Mall
7200 Harrison
Rockford, IL 61112
PEORIA, IL
Friday, June 23, 2017
7:00 PM
Keynote Speaker
Read to the Rhythm Gala
Peoria Public Library
Lincoln Branch
1312 W. Lincoln Avenue
Peoria, IL 61605
CHICAGO, IL 
Saturday, June 24, 2017
10:00 AM
Guest Speaker
Sisters Sippin' Tea National Book Club Conference
(Private Event for Members)
Chicago, IL
HOUSTON, TX
Monday, June 26, 2017
7:00 PM
Signing
Barnes & Noble
Vanderbilt Square
3003 W Holcombe Blvd
Houston, TX 77025
CLEVELAND, OH
Tuesday, June 27, 2017
7:00 PM
Signing
Barnes & Noble
Eton Chagrin Boulevard
Woodmere, OH 44122
DAYTON, OH
Wednesday, June 28, 2017
7:00 PM
Signing
Books & Company
@The Greene
4453 Walnut Street
Dayton, OH 45440
ATLANTA, GA
July 28 – 30, 2017
Featured Author
15th Annual
National Book Club Conference
Loews Atlanta Hotel
Atlanta, GA
www.nationalbookclubconference.com