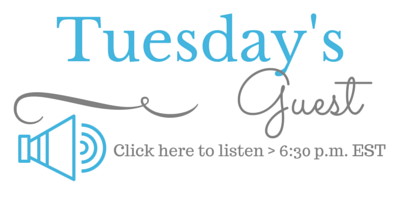 From being "Broken And Rebuilt" to Worship being "Mandatory" William LaVant is a National Contemporary Gospel Recording Artist & Songwriter, and has come to be one of the known movements of the younger generation around the world today. Sounding the alarm with his boldness and army strong vocals on the streets or in front of a congregation, any and every culture comes together in unity when they hear the phrase "Somebody SHOUT!!!!" William's style of ministry in music, along with his unexpected appearances, draw crowds of all ages, and amazes those who have yet to hear of him. He has opened shows for artists such as, Uncle Reece, Ricky Dillard, Byron Cage, Jonathan McReynolds, just to name a few. "As long as GOD(Jesus) gets all the glory, I'm satisfied", William continues to strongly make this statement, as it clearly expresses who and what he stands for.
William J, Von LaVant IV, was born and raised in Jacksonville, Florida on March 7, 1995. He explains that times were not always easy as a child, suffering with severe asthma attacks, and being hospitalized as an infant. "It seems like there was a tug of war over my life before I was born, my mother fell on her stomach while she was pregnant with me and the devil planned to kill me, but Jesus covered me." William didn't realize he began ministry at a young age, as he grew older, he started becoming more artistic in designing, drawing, dancing, but out of all the talents, his gift and biggest dream was to sing. "I remember my very first time singing in public was in my Grandfather's church, he called me up and I sang "This Little Light Of Mine" from then on singing was all I did everyday and I love it."
He graduated and attained his High School Diploma from Englewood High School. As he went to Church, Elementary, Middle, and High School, William was always known as a songbird in his hometown. " I use to get in trouble sometimes for humming during a test, or singing, and taking praise breaks outside during recess and sometimes walking down the hallways." He participated in school talent shows, showcases, fashion shows, and extra activities in church and school, although some performances were of R&B/ Soul music, his heart remained in the gospel field of music. "I had to realize, what I sing effects people, and that I can't send mixed messages, but to do what God has pre-destined for me to do and that's to sing His Word." He says it wasn't always easy being the "Choir Boy" or "Church Boy", he wanted to take a different path, but somehow he knew it wasn't right for him. "I will admit I did try to fight against my calling, but when you have people praying for you, especially your family, and your mom, God had the final say so over your life, and you will do what He has for you to do."
Trials, and tribulations in the life of a wonderful young man, and yet he continues to represent positive energy wherever he goes. William released his first debut album called "Hit Singles" produced by Rashad Taylor in June 2014, which featured the hit songs "No Room" and "Let's Sing". Today, as a young adult he continues to inspire the youth to follow their dreams, make sure it's positive, and to never give up. "All my life I always hear people say I have the soul of an old man, I always found it to be funny." William's inspirations come from an Old & New school background of artists such as, The Clark Sisters, Ricky Dillard, The Canton Spirituals, Donnie Mc Clurkin, Kirk Franklin, Juanita Bynum, James Brown, Aaliyah, Lauryn Hill, Janet Jackson, Joshua Rogers, Jessica Reedy, Vickie Winans, Cece Winans, Le'Andria Johnson and many more. "All of the music artists I've watched over the years helped me in some kind of way, and teaches me something new every time."
The ministry, humility, determination and testimony of William LaVant, continues to inspire people and other music artists everywhere. As he continues to write music, he also plans to write theatrical material for stage plays, and finish school with a Bachelor's Degree in Fine Arts. Someday he wants to own a record label and fashion company called "W.LAVANT Inc." This young movement goes down in history today, not only as a God fearing, music artist, but a true example as the opposite of what others said couldn't, wouldn't, and never will happen.