Sisters Network Inc. of Central VA
Sisters Network Central VA is an African American Breast Cancer Survivorship Organization. On September 24, 2016 they will be hosting their first Gift for Life Block Walk / Community Health Fair. Tune in to hear from three Cancer survivors as they discuss the Sisters Network Inc. and the coming event! We are honored to have the following ladies joining us: Carlene Hamlin, Gloria Wilkins and Barbara Brown.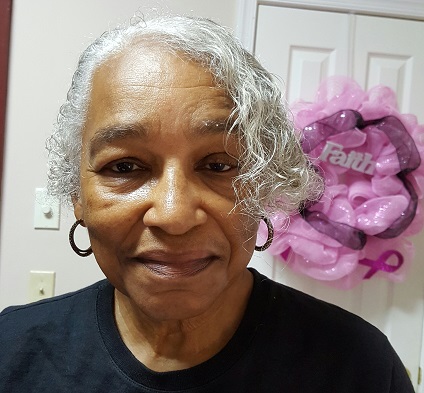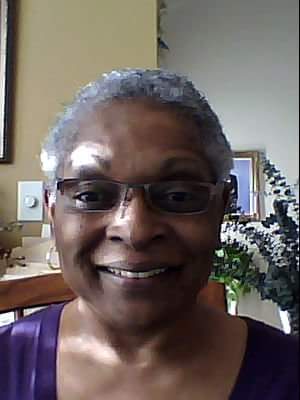 Here are a few more details…
The Breast Imaging Division of the University of Virginia Health System Department of Radiology is proud to bring digital screening mammograms to you with our Digital Mobile Mammography Coach Sponsored by SISTERS NETWORK CENTRAL VIRGINIA, INC.COMMUNITY HEALTH FAIR
September 24, 2016 ~ 10:00 am to 2:00 pm
Bill Robinson Recreational Park
825 N. 35th Street, Richmond VA 23223
 
You should be at least 40 years old with no current breast problems Primary Care Physician Preferred. The cost of this screening will be billed to your insurance and results will be sent to your referring physician. Programs exist to cover the cost of exams for women with no Health Insurance or Primary Care Physician. Need a mammogram but can't afford it – call our office for more information please call  804-447-4027 to receive information regarding scheduling your mammogram. Mammograms on the mobile unit are for baseline or annual screenings only. Early detection is the Best Prevention.
About Sisters Network Inc.
Sisters Network Inc. is the first national African American breast cancer survivor ship organization. Founded in 1994, this 501(c) 3 Organization currently has 44 chapters across the nation with over 3,000 members [survivors] and associate members. Under the direction of Founder and National President, Karen E. Jackson, Sisters Network Inc. has become a nationally recognized organization within the medical community and a critical resource for African American women fighting breast cancer. Sisters Network Inc. is committed to increasing local and national attention to the devastating impact that breast cancer has in the African American community. This survivor run organization promotes the importance of support, breast health education, advocacy, and research, through its Annual African American Breast Cancer National Conference, Annual 5K Walk, affiliate chapters, educational outreach projects, organizational collaborations, corporate partnerships and private donations.
The Sisters Network Central Virginia, Inc. Chapter, a 501 (c) 3 organization, was formed in January 2005. Fifteen survivors and twelve associate members saw the need for a second chapter in our community. Our local chapter provides breast cancer survivors, in under served communities, a supportive environment to express their fears, concerns, and experiences. We advocate early detection as the best defense against breast cancer. This organization coordinates community forums and offers seminars to educate the under served communities in Central Virginia about breast cancer, the risk factors and preventive measures.
The Central Virginia Chapter hosts its annual Gift for Life Block Walk every year in the month of September. The walk consists of canvassing door-to-door in an under served area to distribute breast health information. Through our Pink Ribbon Awareness Initiative, we participate in faith-placed outreaches in the community to distribute pink ribbons and breast health information to heighten awareness regarding breast cancer and early detection. Survivors give testimonies to educate, inspire and encourage persons in attendance. These are national initiatives that are implemented by all affiliate chapters.
The stigmas of breast cancer, in under served communities, often leave survivors with a feeling of isolation. We provide unconditional acceptance to the breast cancer survivor the moment she joins our family. We welcome survivors and non-survivors to join Sisters Network Central Virginia, Inc. Chapter in the fight against breast cancer.
Please feel free to join us every third Sunday at 4:30 p.m., for our monthly support group meetings, located at 105 E. Clay Street, Richmond, VA 23219. For more information regarding membership or sponsorship please call (804) 447-4027. All written communication should be sent to P. O. Box 26442, Richmond, VA 23261. Our Combined Federal Campaign number is 10756.