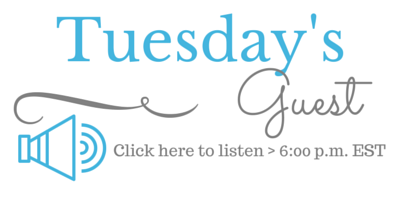 Author | AFAA Certified Group Fitness Instructor | Empowerment Speaker | Registered Holy Yoga Instructor
In addition to her gifts as an author, Sherrell Moore-Tucker is a mind-body wellness advocate.  The entrepreneur and faith-based business owner of Faith & Flow Yoga is passionate about people keeping their temples healthy.  Understanding that God made the body for stretching and flexibility, she is on a mission to make health enthusiasts aware that all exercise was given to us and inspired by the Creator.  Through her company, she seeks to educate believers about the positive effects and the foundation of Holy Yoga. Appreciating the divine connection between the mind, the body and the spirit, Sherrell uses Christian meditation, focused breathing and vibrant movements to provide a worship experience facilitating total and complete healing.  Using the Bible as a blueprint for health, Sherrell reminds people how faith, surrender and discipline can create the amazing life that God has designed for them.
She is registered with the National Yoga Alliance and Holy Yoga Ministries and is a Certified Group Fitness Instructor through the Aerobics & Fitness Association of America (AFAA).  Her background consists of studies in Christian mediation, Pilates, and modern dance.  In addition, she's the creator of the DVD, Surrender:  Body, Breath, and Spirit.  She is a contributor for Faith & Fitness Magazine, Sacrifice Fitness Magazine, AFIYA Magazine, and Gaiam and has been featured in Elite Magazine by YHA, YOGAudacious, Bold Favor Magazine, AFIYA Magazine and Mantra Yoga + Health Magazine.  She is a blogger for Do You Yoga and has produced faith-based yoga podcasts for Radio One's DC Praise 104.1 FM.
A member of the renowned First Baptist Church of Glenarden located in Upper Marlboro, MD, pastored by John K. Jenkins, Sr., she is active in her church's dance and fitness ministries.  She routinely provides wellness classes and workshops to various women's groups and community-based health initiatives.  In addition to her own church, she has worked with other churches, businesses, non-profit organizations such as Kaiser Permanente, The Arc, Sherial L. Randall Breast Health Ambassadors, and Dr. Celeste Owens Ministries.
ABOUT THE BOOK
Transparent Faith takes a candid look at faith through the lens of a former backslider, Sherrell Moore-Tucker. Although she had given her life to Christ as a teen she never felt she was "perfect" enough to be a Christian. She always knew that God loved her but there were too many requirements most of which she didn't understand. So instead of feeling like a fraud sitting in church she leaped over the fence to the other side determined to focus on success. After years of chasing success, the degrees earned and the career that was established wasn't enough until a friend invited her to church in 2009. This book was birthed out of Sherrell's desire to show new believers or those returning to Christ how God works with the lest of them. Even those like her who start from ground zero! She had intellect but no bible sense or concept about how kingdom principles worked. Renew my mind? What did that mean? After saying yes to Jesus then the journey began. In this book, she shares practical lessons for those seeking to understand their new life in Christ. With humor and humility she systemically way lays out God's plan and process for living spiritually well through faith. Transparent Faith will make you laugh out loud but it will also show how God's plan of faith works through our ability to be transparent with God and with others. This book lays the foundation for your journey through faith.