Tune in as I chat with Shequita to give you the top tips for your next vacation such as: 5 tips for picking packages, 5 tips for cruising, 5 tips for trips to Sandals,  5 tips for the person flying for the first time, 5 tips for traveling to Europe and 5 tips/suggestions for family reunions!
About Shequita Lee
"I am Shequita Lee, a proud mother of 2, with a Bachelor's Degree in Business Management. Shortly after graduating from Albertus Magnus College in Connecticut, I moved to Virginia.
I started the journey to be a Travel Agent just two years ago. Although bitten by the Travel bug long before I opted to start this incredible journey, it was through an introduction from another Travel agent that I stumbled upon The Travel Agent journey. After figuring out the benefits and joys of helping others, it was an opportunity I jumped at.
At present I am a Certified Specialist with Sandals Resorts and to add to my portfolio I am currently working on CLIA accreditations (Cruise Lines International Association).
By nature I am one who invests the time that is needed to speak with my clients to find out their wants, their expectations of current/future vacations ideas/plans, as well as their thoughts about previous vacations. Whether it has been a good or a bad vacation, I take the time to deal with each vacation for what it has been, making it easier to make future vacations all that you want it to be and more. In addition to this I share tips to make each vacation and travel experience a rewarding one, adding value to vacations ideas/plans."
Visit: http://shequitalee.com/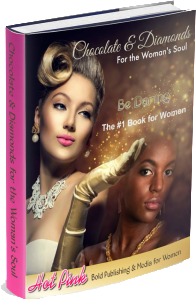 As a woman wearing many hats, Shequita has added Author to her title. Her new book coming soon is titled Chocolate & Diamonds for the Women's Soul.