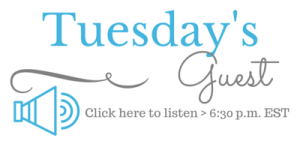 Tuesday, August 29, 2017 at 6:30 pm EST – Author, Speaker, Trainer & Coach Shaquan Hoke
Founder & CEO of Beyond A J.O.B INC. Author, Speaker, Trainer & Coach Shaquan Hoke, Founder and CEO of Beyond A J.O.B. Inc. – Career and Job Readiness Services, is an author, inspirational speaker, and training facilitator with over ten years of Professional Business Experience, Recruitment, Development, Sales and Job Readiness. Her company provides assistance in attaining the tools needed to gain employment or to map out a professional career, personal and business leadership coaching, inspirational speaking and leadership training to organizations across the world.
Shaquan's focus is on the quality of service provided, not the quantity of clients served. She views her clients as dynamic and diverse individuals who have ever-changing life-demands and evolving goals. No matter what your aspirations may be,
Shaquan believes you can address your personal goals with a customized plan tailored for your success. Shaquan is currently completing her first business solo book, "Beyond A Job: Seven Steps to Create & Move Into Your Vision"; which details her transition to true freedom through the application of Prayer. Shaquan has facilitated workshops and professional trainings at companies such as Dress for Success, Bronx Community College, Easter Seals NY, and many others. Beyond A Job has proven success strategies and methodologies for career and employment services, effective communication, critical thinking, and understanding behaviors that support and maintain healthy relationships. Shaquan walks in her divine purpose daily as a servant and leader to empower others to become the best person that they can be and ultimately fulfill their divine destiny in life.