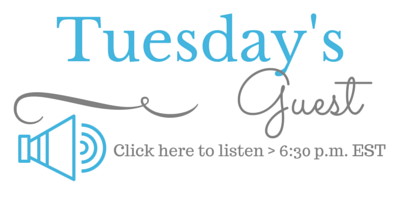 Life comes in numerous fragrances and we cannot always choose those fragrances. Marquia Velecia Whitehead was born on May 20, 1989 into this world innocent, unwelcomed, and unloved, well so she thought. She was born to a single mother in Dallas, Texas, but was given up for adoption to a family in Franklin, Louisiana. Marquia was the only one of her siblings given up for adoption, which caused some emotional issues as she was growing up. Nevertheless, her adopted family always made sure she was loved and never looked at her as "the adopted child." Her adopted family always displayed the love and care necessary to raise a child, the love she may not have received if not adopted.
At the very tender age of three, Marquia had to undergo open heart surgery, which left her fighting other issues throughout her life. However, this did not stop her from becoming the best daughter and student that she thought she could be. Although she was fighting emotional issues, along with health issues, she still became a stellar student. Just as most children tend to do, she also rebelled. Marquia had a son at the age of 18, who she named "Shai," meaning "a gift" in Hebrew. Again, this did not stop her from becoming all that she could be. While pregnant, she graduated number five in her class and received academic scholarships to the school of her choice, which was Nicholls State University in Thibodaux, Louisiana.
Marquia graduated from Nicholls State University in three and a half years in December 2010, with a Bachelor of Arts Degree in Mass Communications, and a minor in Marketing. Soon, she obtained a job with South Louisiana Community College and even became an adjunct English Instructor. By December 2013, Marquia graduated from Northwestern State University with a Master of Arts degree in English, which she completed this degree in a year and a half. Marquia has always been the type to learn from her mistakes and excel to the best of her ability. She has also tried to be an example for those young girls (and guys) who have dealt with emotional issues, feeling abandoned and unwanted, fighting illnesses, or even teen pregnancies. Marquia tries to show that anything is possible if you continue to strive for the best.
Currently, Marquia is an English Instructor at a community college in Louisiana, Graduate Assistant, and also an entrepreneur. She has launched her own writing business, "Miss Educated," which focuses assisting others in literacy and English skills, including resume writing and professional development. Because she has a great love for reading and writing, which was instilled in her through her parents and grandmother, she attempts to bring that same literacy to everyone. On top of those accomplishments, she is also a Mental Health Professional for children, which she focuses on assisting them in life and showing them strategies to succeed, just as she did. Last, but not least, she is also pursuing a Doctorate in Education at the prestigious University of Louisiana Lafayette.
Marquia seeks to share her story with the world. After obtaining several awards for being an exceptional instructor as well as praise from students, Marquia wants to show what success looks like. She always wants to illustrate to the world that anything is possible and success is for everyone, as well as happiness. At the young age of 26, Marquia has done a lot and still wants to achieve more. Today, she boldly stands with heart and lung disease, a once pregnant teen, yet a story of determination and ambition. She is aware that anything is possible and ready to exhibit her story to all who want to listen, while also being an inspirational leader to all age groups.