KJ Scriven is a Grammy Award Winning songwriter (wrote and featured on "What Can I Do" on Tye Tribbett's latest album), artist and worship leader.
With today's society and the state of the world heavy on his heart, KJ decided to do a special project (Hands And Feet) to give a voice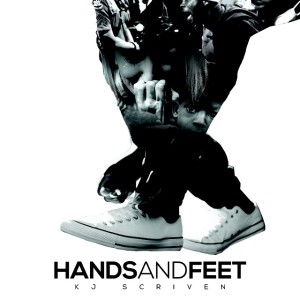 to his heart. He's partnered with Samaritans Feet, which is a non-profit organization dedicated to changing lives through shoe distributions around the world. A portion of the proceeds will go towards to the organization.
"In a world full of turmoil, world hunger, racial conflict, human sex trafficking, violence, etc., people tend to ask the questions "Where is GOD is all of this?" So basically I respond with this EP ( Show Them) to say that WE in fact are the Hands and Feet of Christ on Earth.
The other main point is my reflection on Amos 5:23-24(ESV) where GOD says:
23 Take away from me the noise of your songs; to the melody of your harps.
I will not listen.
24 But let justice roll down like waters, and righteousness like an
ever-flowing stream.
So worship is not just something we do in Church on Sundays BUT is actually what JESUS instructed us to do. In Luke 10:27, And he answered, "You shall love the Lord your God with all your heart and with all your soul and with all your strength and with all your mind, and your neighbor as yourself."
Visit http://www.kjscriven.com/