First Segment- Bishop Jason Nelson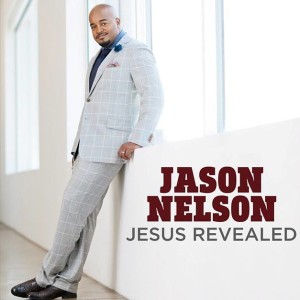 Bishop Jason Nelson pastors the Greater Bethlehem Temple Church, a thriving ministry in Randallstown, Maryland; however he is one of the most recognized voices in gospel music and is considered to possess a rare gift in the Body of Christ as he releases the power of the presence of  God. He is a Stellar Award Winner and his new project, Jesus Revealed, is available NOW!
Bishop Nelson is the guest speaker for the 11th Pastoral Anniversary Celebration for Bishop Joel V. Brown, Sunday, April 26, 2015 at 5:00 p.m. | Service location: 3700 Midlothian Turnpike, Richmond, VA 23224 | www.NJICM.com
Listen online at http://tobtr.com/7485189 or by phone at 347-945-5907
Second Segment: Andrea Dumas
Whether Andrea Dumas is singing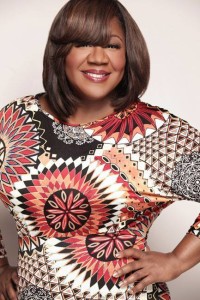 in a church choir, ministering as a featured soloist, performing background vocals or sharing the stage with some of gospel music's top recording artists, she is a fresh voice in gospel music. Her music ministry has afforded her the opportunity to work with some of gospel music's most notable figures such as Yolanda Adams, Richard Smallwood and Donnie McClurkin. As a background vocalist and member of Richard Smallwood's Vision, she has traveled all over the world, appeared on television and has sung at the US Capitol and the White House. Her long awaited debut CD,"Celebrate" is available now! Visit http://andreadumas.com/
Listen online at http://tobtr.com/7485189
Third Segment: Chief Apostle Olive C. Brown
Chief Apost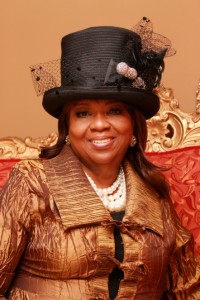 le Olive C. Brown is a powerful prophetic voice, a Pastor's Pastor, trailblazer, Author, Presiding Prelate and Powerful Woman of God. Chief Apostle Brown is an authoritative, dominant voice in the Kingdom of God. A pillar in the Richmond and surrounding areas. When she speaks, the world listens. A leader among leaders. A prophetic voice in a world full of noise. She is Kingdom Minded and Kingdom Focused. Her heart beats for hurting people.
With over 50 years of experience in the preaching ministry and 36 years of pastoring, she is the genuine epitome of a nurturer and a female preacher.  Her latest book, Unlocking The Giant Within, is available NOW on Amazon.com or http://ocbrownministries.com/
Listen online at http://tobtr.com/7485189
Fourth Segment: Bishop Shawn Lewis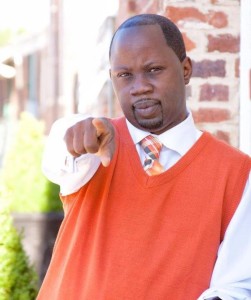 Bishop Shawn Lewis is the Senior Pastor of Rhema Word Ministries in Petersburg, VA. Rhema Word Ministries is a non-denominational ministry called to impact the world through the preaching of the Gospel of Jesus. To speak words of life into the lives of individuals to meet them at the point of their need.
Sunday School @ 9:45AM
Sunday Morning Worship Service @ 11AM
Mid-Week Manna Wednesday @ 7PM
Listen online at http://tobtr.com/7485189
All of the above guests will be in Richmond, VA and  featured during the 11th Pastoral Anniversary Celebration of Bishop Joel V. Brown! Go to >  www.NJICM.com